---
Give Big Kern Upcoming Events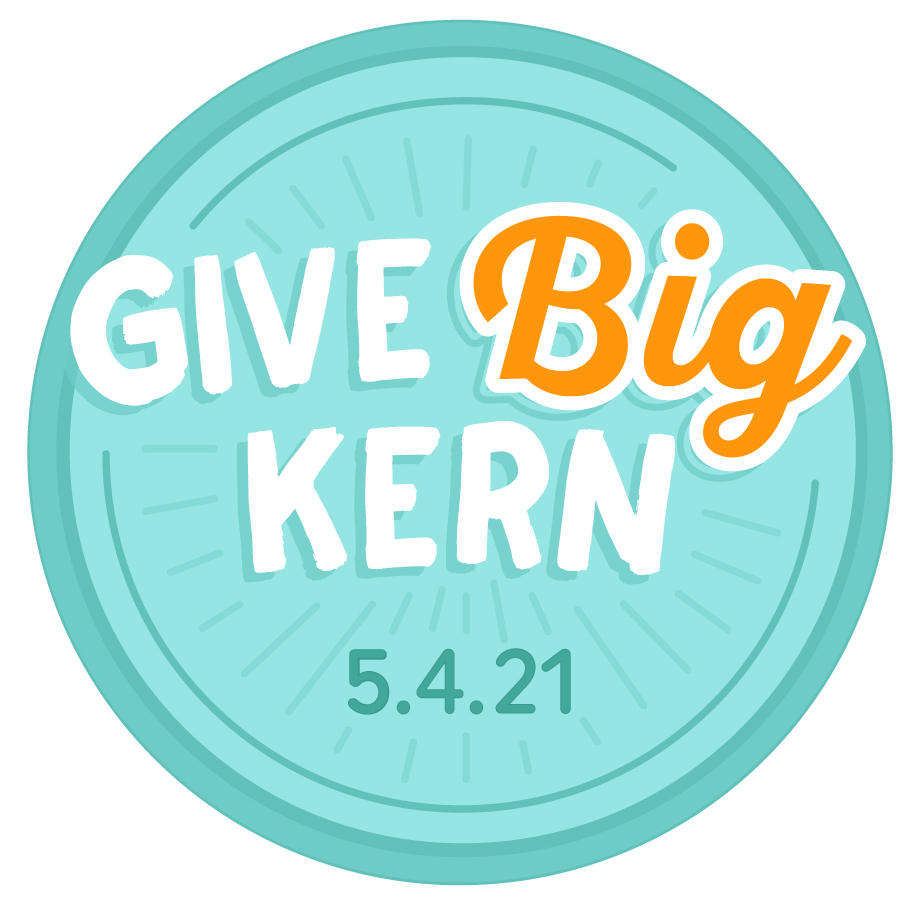 ---
March 1 – May 4 - Give Big Kern Cupcakes from Cornerstone Bakery in Bakersfield: $4 each with a part of the proceeds benefiting Give Big Kern!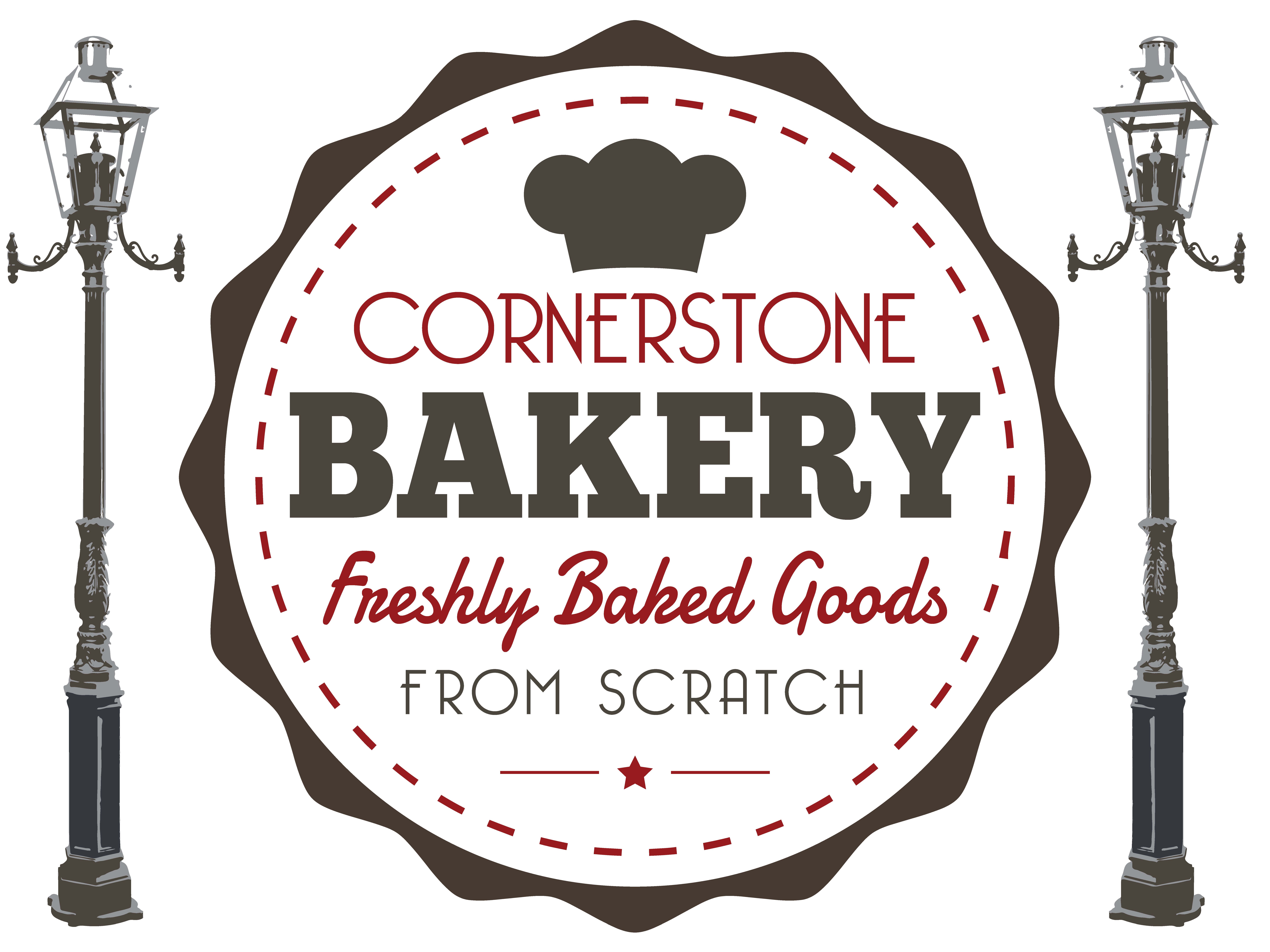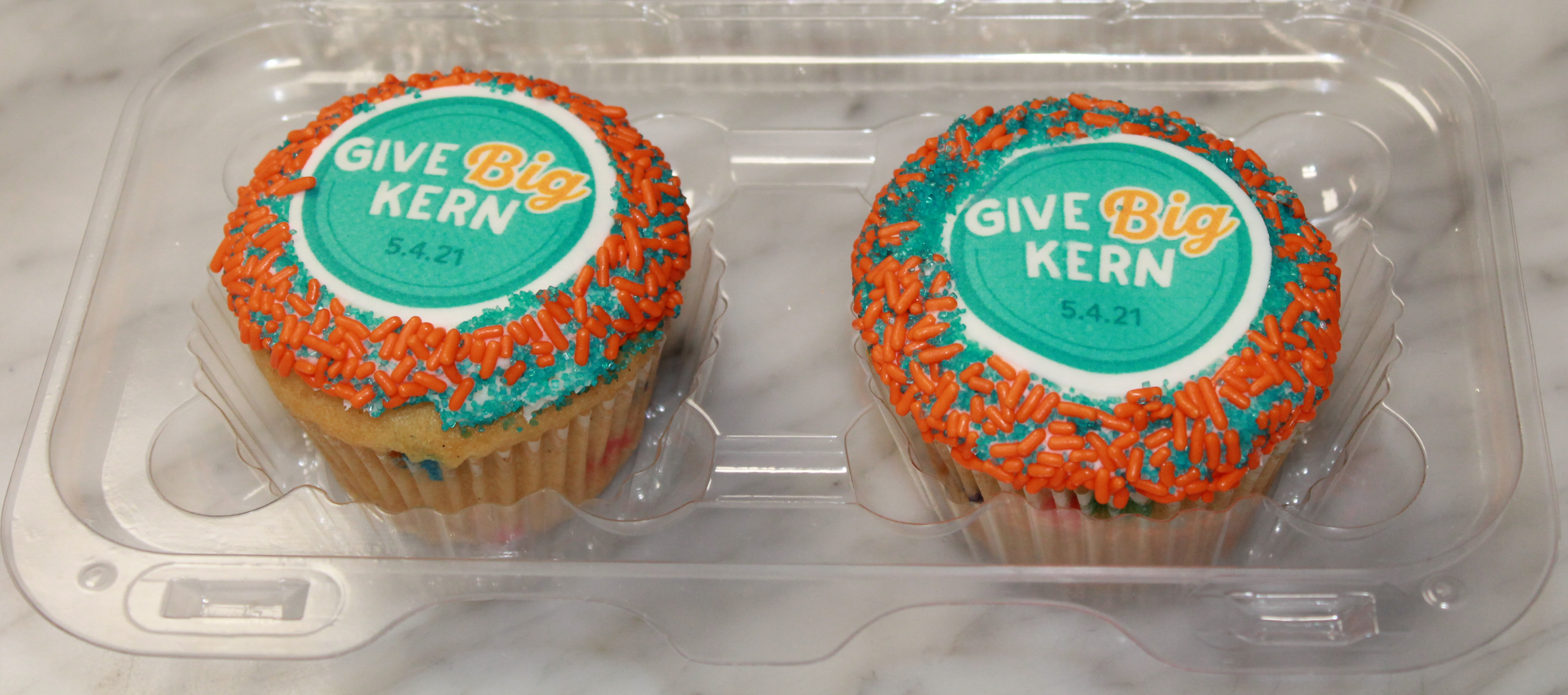 Returning Give Big Kern sponsor Cornerstone Bakery has created a colorful, tasty treat for us this year: Give Big Kern vanilla bean cupcakes capped with confetti sprinkles in our official orange and teal colors, and an edible sugar logo—so Give Big Kern can always be a part of you! They are so moist, you won't want to stop at eating just one! Cupcakes go on sale March 1 through May 4, Give Big Kern Day. They are $4 each, with a part of the proceeds benefiting the Give Big Kern effort.

Order individually or by the dozen in one of the following ways:
1) By phone at 661.321.9922;
2) Via e-mail at cornerstonebakery19@gmail.com;
3) By direct messaging the bakery on Facebook @cornerstonebakery.bakersfield or Instagram @cornerstonebakery19.
Pickup is at Cornerstone Bakery, located at 2100 19th Street, Suite "D," corner of D (for "Delicious") Street. The bakery is open Tu – Fri 9 a.m. to 3 p.m., and Sat 9 a.m. – 1 p.m. Eat B-i-i-i-g!
---
All Day Long on May 4 – Come take a photo, selfie or video under the marquee of The Historic Fox Theater in Bakersfield!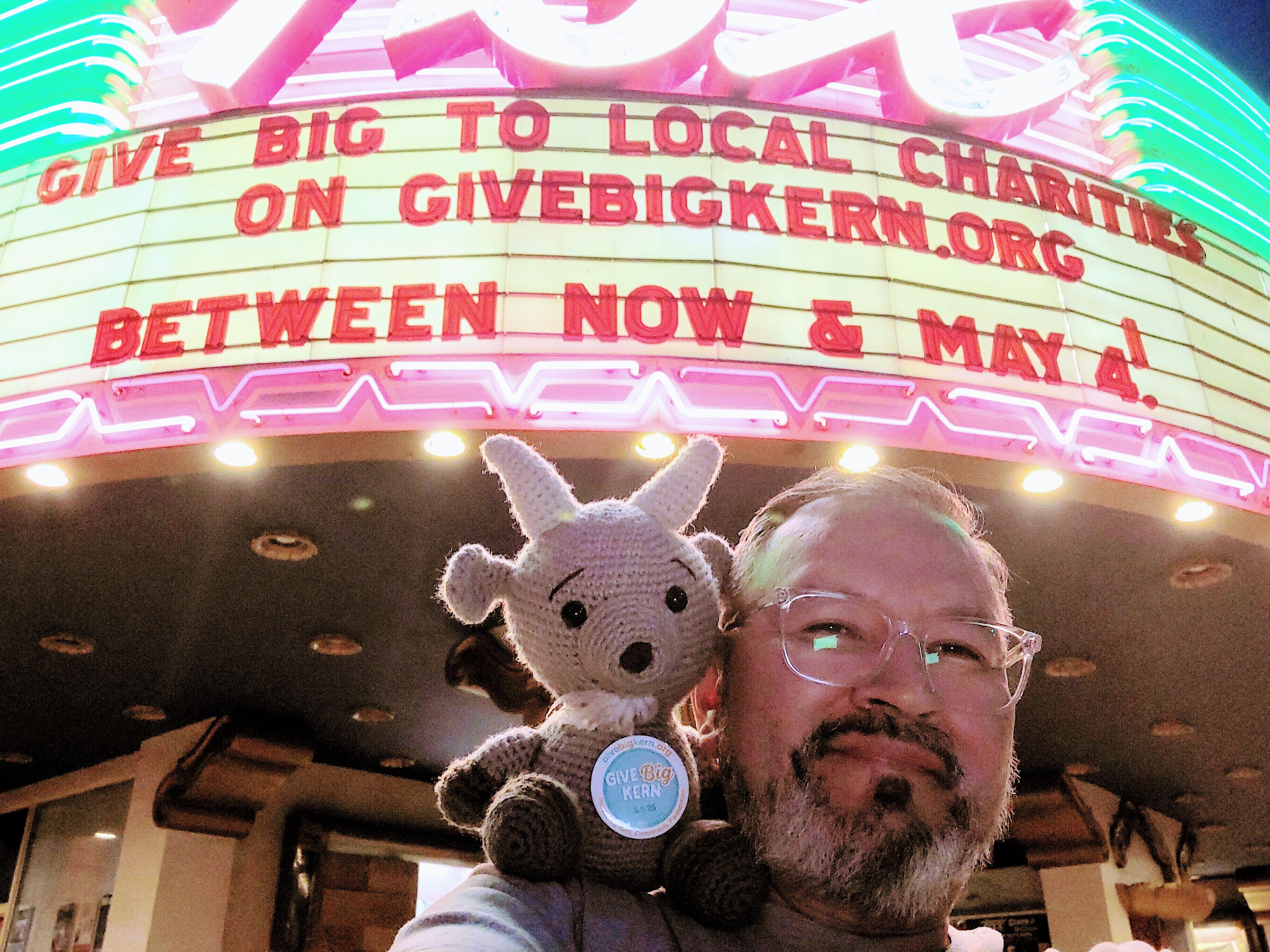 That day, The Fox Theater marquee will be encouraging passersby to Give Big to local charities till midnight on May 4th at GiveBigKern.org. Bring your friends and supporters of your favorite local charity and take a photo together. Then post it on social media using the hashtag #GIVEBIGKERN to encourage others to give. Please observe public health protocols as needed. The Fox Theater is located on the corner of 20th and H Streets in Downtown Bakersfield.
---
All Day on May 4 In Kernville – Eat Pizza / Save Dogs / Give B-i-i-i-g!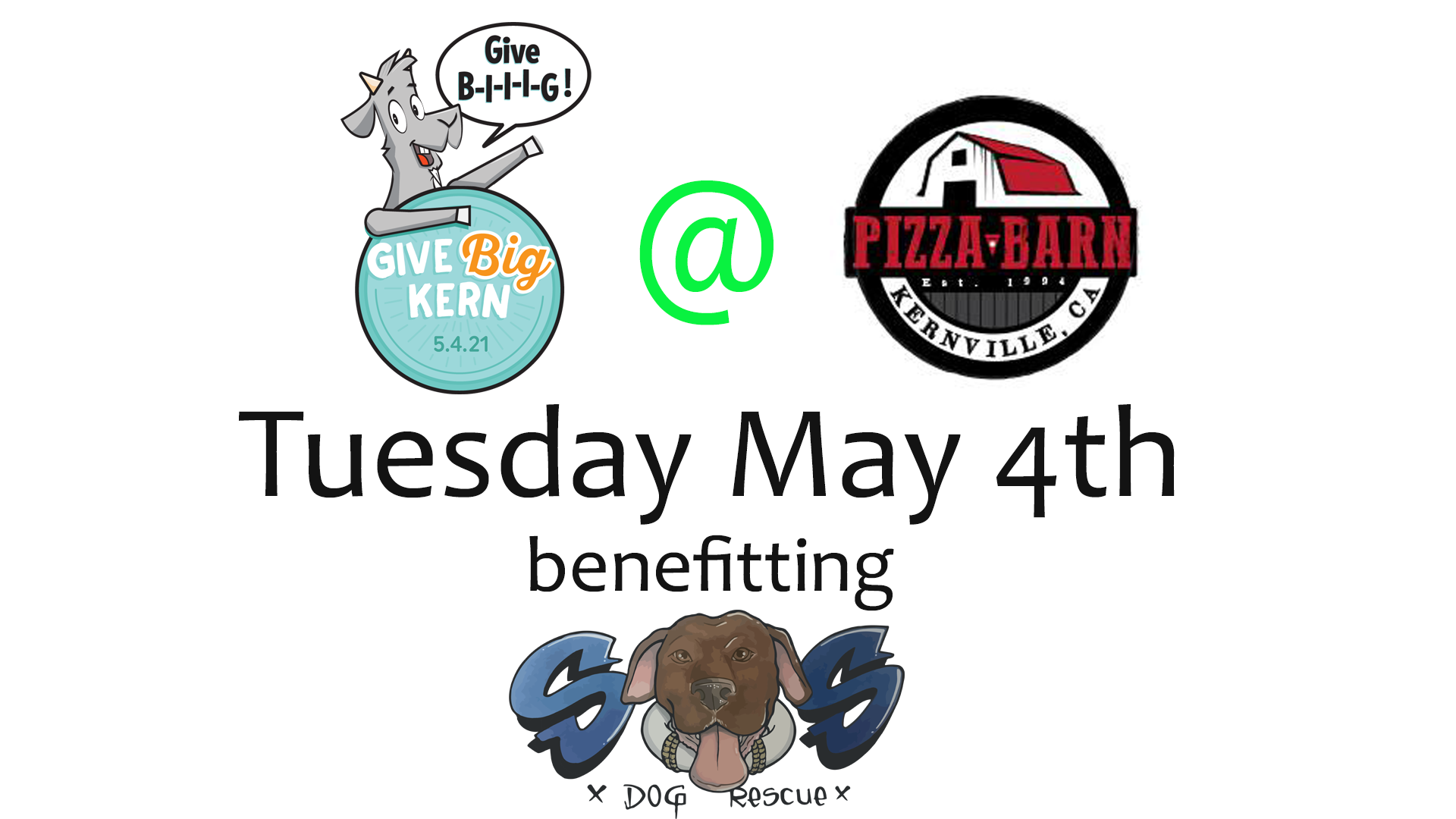 Give Big Kern participant Strength of Shadow Dog Rescue (SOS Dog Rescue) is a local nonprofit focused on saving the dogs of Kern County. They are partnering with local eatery Pizza Barn on May 4th, and ALL proceeds from Pizza Barn for the entire day will be donated to SOS Dog Rescue's Give Big Kern campaign. They are also hosting an opportunity drawing. Tickets are $5 each and can be purchased at Pizza Barn now through May 4th. Team SOS will be on site from 5-9 pm to enjoy meeting with the local community and to select the raffle winner. Pizza Barn is located at 11401 Kernville Road in Kernville. Hours are 11 a.m. to 9 p.m. that day. The phone number is 760.376.1856.
---
All Day on May 4 in Bakersfield – Fresco Mexican Grill Will Support Aspiranet with 10% of Proceeds from Sales!

Eat tasty Mexican Food at either Fresco Mexican Grill location on Give Big Kern Day, and 10% of proceeds from your purchase will be donated to Aspiranet, which assists foster children and families, including youth transitioning from foster care into adulthood. Don't forget to mention Aspiranet when you order! Fresco's Bakersfield locations are: 1431 California Avenue, and 2402 Columbus Street. For more information, contact Aspiranet's Reyna de Burbank at 661.323.1233 Ext. 1828 or visit aspiranet.org.
---
On the Morning of May 4: Starting at 9:30 AM – "Trico de Mayo" at Bakersfield Play Center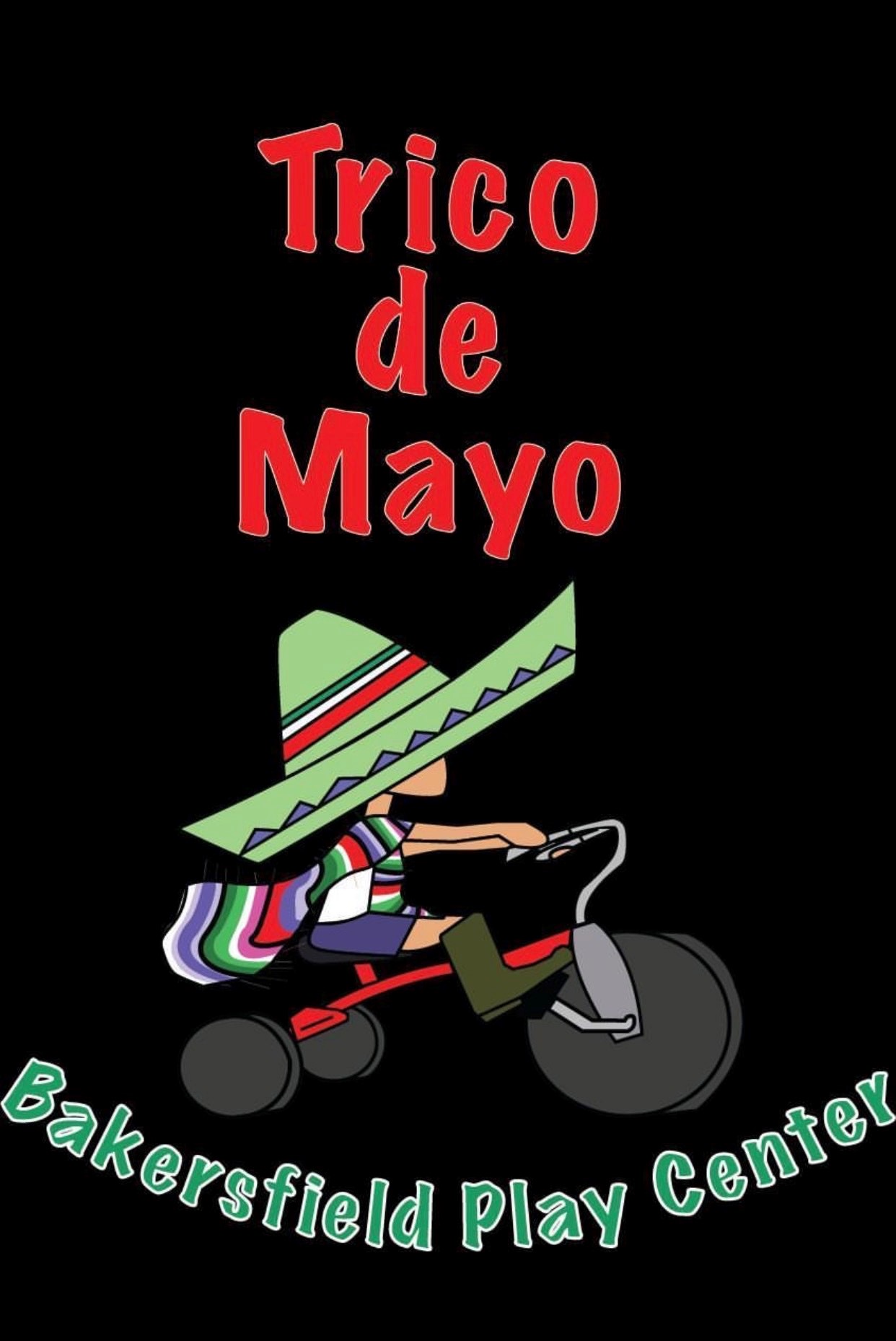 Usually held on Cinco de Mayo, this Trike-A-Thon Fundraiser has been moved up to coincide with Give Big Kern Day this year. The children at Bakersfield Play Center will ride their bikes and tricycles to raise money for their Parent Cooperative Preschool. All children will have sponsors who donate to their cause: "Learning through Play"! Bakersfield Play Center is located at 1620 Kentucky Street in Bakersfield. For information, or to sponsor one of Trike-A-Thoners, please call 661.325.4064 or e-mail bakersfieldplaycenterinfo@gmail.com
---
The Evening of May 4: 5:30 to 7:30 PM – Drop-by Party at The Empty Space to make it FULL of Giving!

Drop by The Empty Space Theatre for their OUTDOOR Give Big Kern celebration! There will be snacks, drinks, a prize board, photo ops, and more! The event is free and attendees are encouraged to donate using cash or checks, and of course, on The Empty Space's page at givebigkern.org. Limited edition merchandise and concessions will also be on sale to help The Empty Space reach their fundraising goal of $5,000! Please wear a mask upon arrival. Location: 706 Oak Street in Bakersfield. Questions? emptyspacereservations@gmail.com. More information at esonline.org.